Without saying a word, actress Komal Aziz Khan conveyed what she thought about the entire Maria B fiasco.
Taking to her Instagram story, Komal Aziz shared a meme from social media which showed the two aspects our country had been divided into. A Pakistan for the elite and one for the poor.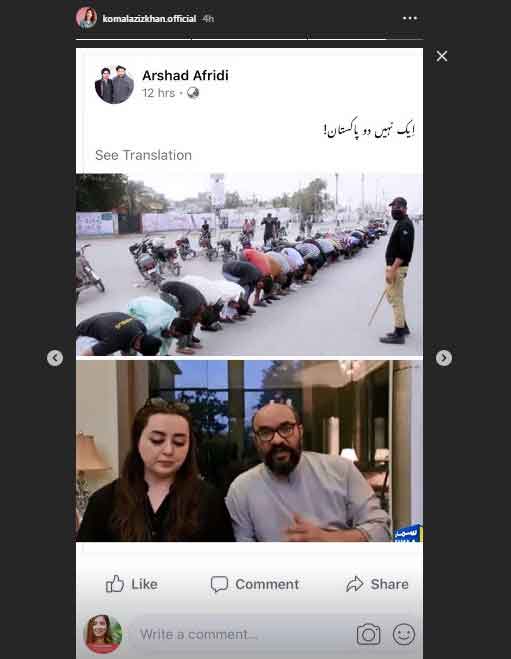 Maria B's husband was arrested during a raid at their house following their reckless attitude of sending their coronavirus infected cook back to his village.
Maria B condemned the raid and asked the prime minister to take notice of the situation in a video message. Following the video that went viral the husband was released on bail the same evening.
The designer's name became a trending topic on Twitter and people called her out for her 'reckless behavior' and the authorities for the discrimination against common citizens.