Meghan Markle and Prince Harry posed with their newborn son, on Wednesday outside St. George's Hall in Windsor Castle. The newborn swaddled complete with a hat appeared serene and comfortable in his father's lap. Meghan Markle described the child as serene, very calm and like a dream while Prince Harry quipped that he didn't knew where the child got it from.
Harry and Meghan have also chosen an unconventional name for their little one. Naming their son, Archie Harrison Mountbatten Windsor, Harry and Meghan have hinted that they aren't probably looking for a title for their son, and will be bringing him up unlike the other royals.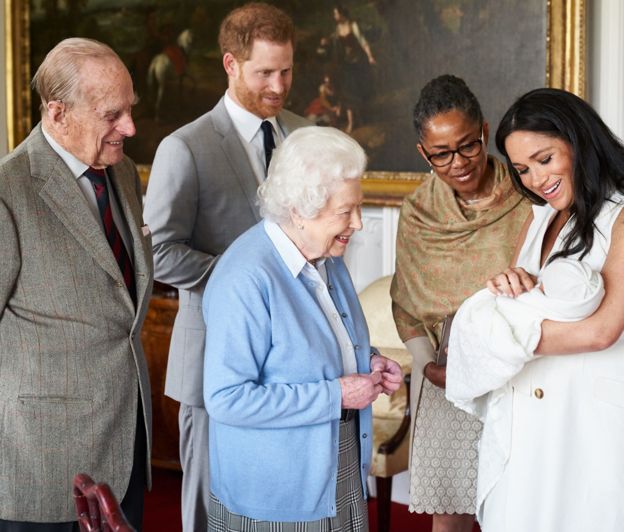 As the first born son of a duke, Archie could inherit the title of Earl of Dumbarton – one of Harry's subsidiary titles – or taken Lord Archie Mountbatten-Windsor, however, it will now only be Master Archie Mountbatten-Windsor.