Taher Shah released his new song after four years and people have gone berserk over it. The reactions on Twitter have been pouring in and they're just so lit. And despite being disliked by all, the song has already had 189k views on YouTube.
Here's how people have been reacting to Farishta on Twitter;
Some said, Farishta could act as a government aid to keep people home.
So after eye to eye 👁 & angel 👼 #TaherShah is back with #Farishta

Tahir Shah literally spent 4 years translating angel into farishta. WTF 🤦‍♂️
Government needs to play this song on streets…so people can stay in homes..😂😂
2020 couldn't get more worse…#tahirshah pic.twitter.com/TQ5UWGCjgX

— Sadaf Goraya (@GlimmerSays) April 11, 2020
Some said it was worse than Coronavirus.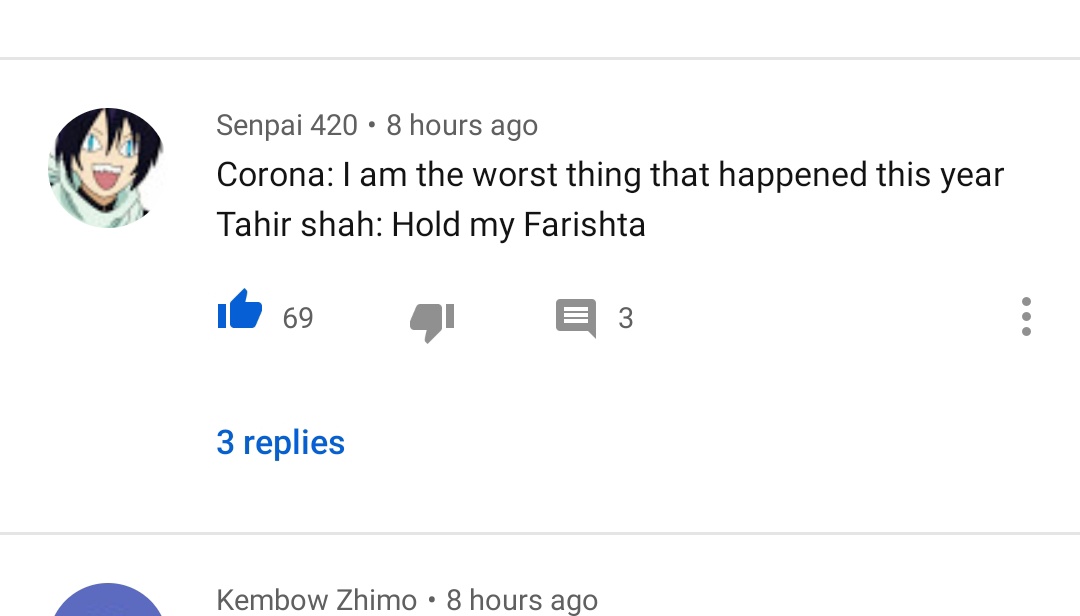 Some even counted how many times the word appeared in the song.
https://twitter.com/singh_raj_yash/status/1248844520172556294?s=20
People even proposed what should be done after watching the video
https://twitter.com/FarihaShaikh12/status/1248856748737396737?s=20
People said we were fighting two pandemics now
Until yesterday, we were fighting one pandemic.
Now we are fighting two pandemics.

1. COVID-19
2. #TaherShah – Farishta

— Ali Hamzah (@DaPakistaniGuy) April 11, 2020
Some people even agreed it looked eerie
https://twitter.com/sanya_ali83/status/1248868362521886721?s=20
People also shared what had been going on in their brains after listening to the song
#TaherShah
after listening Farishta song. pic.twitter.com/KeirpiNvEF

— Minhaj Musleh (@MinhajMusleh) April 10, 2020
Me after listening Taher Shah's new song 'FARISHTA'#TaherShah pic.twitter.com/PQkJtf5oRb

— Rafay Shahood (@Iamrafayshahood) April 11, 2020
Me after listening to #TaherShah's behooda song: pic.twitter.com/q9UAbmstFU

— Zaini ♡ (@ss_xaini) April 11, 2020