Whoever knows Feroze Khan, knows that he has a close bonding with Maulana Tariq Jameel. In fact it won't be incorrect to say that Maulana Tariq Jameel had a very strong part to play in Feroze Khan quitting acting and following the path of Islam.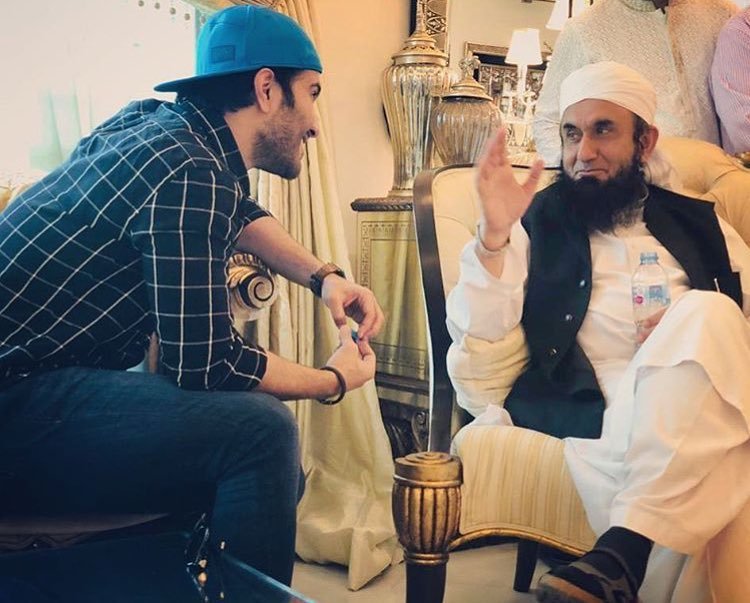 So naturally, when someone points a finger at his favorite person, Feroze Khan, is bound to speak out. And spoken out loud he has. First, the actor pointed out how it wasn't the Maulana's duty to explain what he meant when he said something, and then the actor went out to calling anchorperson Hamid Mir, who was massively involved in the recent Maulana Tariq Jameel controversy that made the cleric issue a public apology.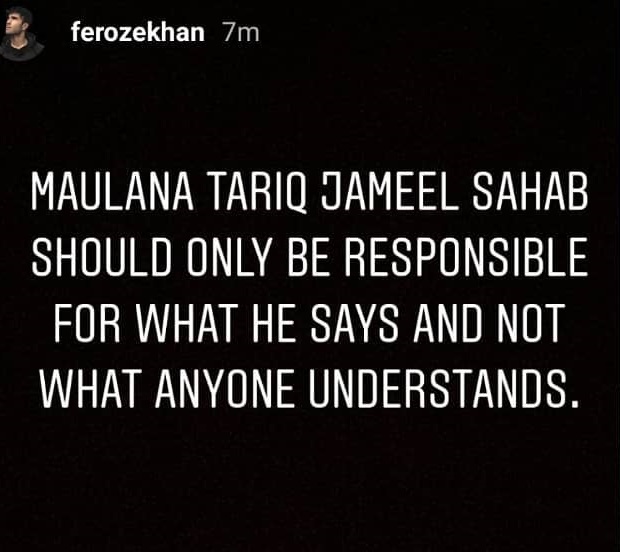 In a recent interview clip, Feroze Khan is seen bashing Hamid Mir and calling him out for wrongly portraying the cleric in his show. "Maulana Tariq Jameel is a big man and he apologized. Hamid Mir should get lost, 
On the work front, after he announced his exit from showbiz, Feroze Khan will be last seen in drama serial Khuda Aur Mohabbat 3 and upcoming film Tich Button alongside Farhan Saeed, Iman Aly and Sonya Hussyn.