Pakistani film Baaji, a Saqib Malik directorial and starring Meera Jee in the lead role earned a good reception on the box office and from the critics when it was released. The film, then went on an international film festival circuit, impressing international audience and won major awards at the 7th Mosaic International South Asian Film Festival.
And now, here's a good news for all those who might have missed Meera Jee in action in Baaji and wanted to watch the film. Baaji is now making a comeback in cinemas across Pakistan from the 6th of December 2019.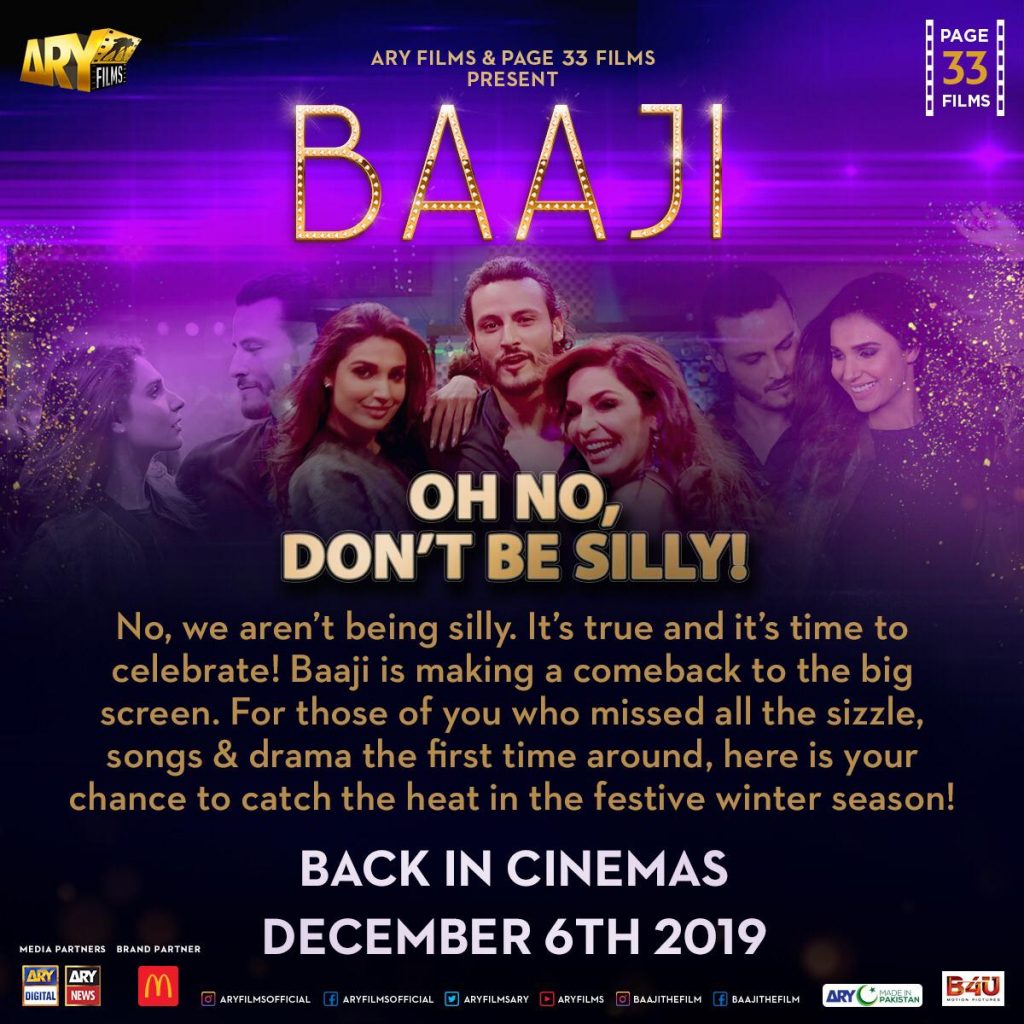 Ever since the ban on Indian films in Pakistan, the cinema industry in the country has been under a dry spell. Re-releasing films that did good on the box office earlier seems like an impressive feat to lure the audience back into the cinemas, especially those who missed certain films or would want to watch their favorites once again on the big screen.
Baaji the film, stars Meera as a declining Lollywood star and model cum actress Amna Ilyas as her manager and beautician. The film scratches the ugly underbelly of the Pakistani film industry, covering a number of subplots with some powerful performances from an A list cast consisting of Mohsin Abbas Haider, Ali Kazmi, Osman Khalid Butt and Nayyer Ejaz in pivotal roles.