The coronavirus scare is real. The situation is getting intense in Pakistan with every passing minute and there might be a chance of a complete lockdown sometime soon.
To keep yourself and your families safe, it is best you stay indoors. And what's better than binge-watching some good dramas to occupy your time while you stay at home and keep yourself and the community safe.
Here's a list of 10 Pakistani dramas you can binge-watch right away;
Alif
Although Alif recently ended, its a great watch if you enjoy a good message wrapped up in an entertaining drama. Alif had Hamza Ali Abbasi and Sajal Aly in the lead and the duo's chemistry and Alif's storyline was just superb. Go ahead and watch Alif, if you haven't already. You'd want to know it all in one go because I sure did!
2.  Pyare Afzal
Pyare Afzal was written by Khalil ur Rehman Qamar, and as much problems we might have with the writer's idealogy, Pyare Afzal was a beautiful drama. With Hamza Ali Abbas again in the lead, the drama starred Ayeza Khan and Sohai Ali Abro in a story of love and loss. Pyare Afzal was definitely an interesting watch and remains to date, without any complexities and only entertainment.
3. Yakeen Ka Safar
A drama that gave birth to Ahad and Sajal's romance, Yakeen Ka Safar was a brilliant story by Farhat Ishtiaq. The story revolved around self-discovery amidst the struggles and challenges life has to offer. A beautiful story portraying old age romance without going overboard, Yakeen Ka Safar is an ideal drama if you want to enjoy something indoors and in one go.
4. Meray Paas Tum Ho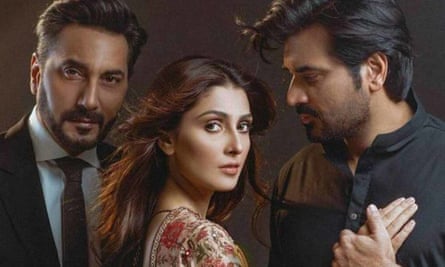 This one again has been written by Khalil ur Rehman Qamar and faced a lot of controversies owing to its representation of women. But issues aside, this one drama is pure entertainment. Fast-paced, tight plot, amazing performances, and some heavy weight dialogues, Meray Paas Tum Ho is an ideal drama if you're up for a drama marathon. Meray Paas Tum Ho starred Humayun Saeed with Ayeza Khan in the lead and Adnan Siddiqui playing a negative character like never before.
5. Ranjha Ranjha Kardi
A modern-day classic, a drama that brings across world-class performances and a story that will move you. Ranjha Ranjha Kardi starred Imran Ashraf and Iqra Aziz in the lead and brought solid performances on screen, the likes of which you might have never seen. Ranjha Ranjha Kardi is a drama that'll make you laugh and then cry in the next instant.
6. Humsafar
The drama needs no introduction. A love story revolving around betrayal and regaining trust, Humsafar was a beautiful drama starring Mahira Khan and Fawad Khan in the lead. A subtle romance, a big betrayal and the couple bouncing back, although cliched, Humsafar brought about a show you'd love to watch, even today, nine years after it first aired.
7. Zindagi Gulzar Hai
Another one of Fawad Khan's hit drama, Zindagi Gulzar Hai brought across a beautiful love story that began from skepticism and reached absolute trust. Starring Sanam Saeed and Fawad Khan in the lead, Zindagi Gulzar Hai became an instant hit with the masses because of its catchy storyline and solid performances.
8. Main Abdul Qadir Hoon
This one has to be Fahad Mustafa's finest performance to date. A story of self-discovery and finding eternal peace in love for Allah, Main Abdul Qadir Hoon brought about some amazing performances from Fahad Mustafa, Faysal Qureshi and Amna Sheikh, something you'd not want to miss.
9. Dillagi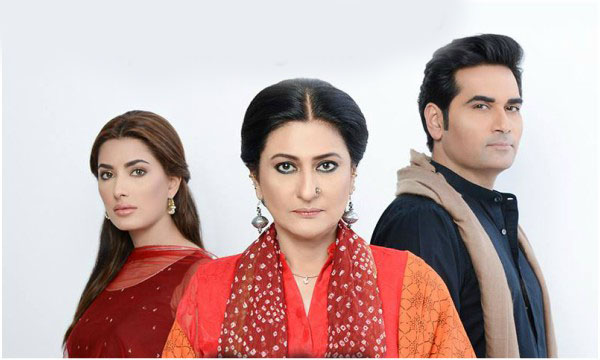 Another one of Humayun Saeed's hit dramas, Dillagi was a story of resilient love that didn't back down no matter what. Mehwish Hayat as Anmol was another strong woman who wouldn't be charmed by anything but true love and complete trust. Dillagi is a good watch if you're looking for something hopelessly romantic without any extra worries.
10. Suno Chanda
A list of dramas to binge watch would be incomplete without Suno Chanda. A light-hearted drama with Iqra Aziz and Farhan Saeed in the lead, Suno Chanda became a sensation because of its adorable story line and solid performances. You'll absolutely love Nadia Afgan's character in Suno Chanda and it'll definitely make you laugh out loud, something we all need in times like these today.
We know our list is short of some classic Pakistani dramas like Dur E Shehwar, Daam, Meri Zaat Zarra E Benishaan, but this one is our list, based on something we'd like to watch, something that won't be heavy on the heart or mind and what we can watch while we laze around on the couch all day.